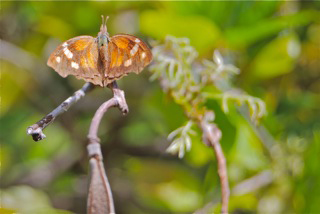 "Joyce Roach brings the human element to conservation.  Her writings educate and build appreciation for the natural and cultural legacy bestowed on generations of Texans.  As a former president of the Horned Lizard Conservation Society and a conservation-minded rancher, Joyce has also put that balanced perspective into practice, to the benefit of future generations of both horny toads and young Texans."  Lee Ann Johnson Linam, Wildlife Biologist, Wildlife Diversity Program, Texas Parks and Wildlife Department
---
"Joyce Roach is a soil-deep, dead-on Texan who packs several lifetimes into her stories. Here is an original voice, and then some."  Bruce Duffy is the author of the New York Review of Books classic The World as I Found It. His most recent novel is Disaster Was My God.
---
"The Earth would almost certainly be a better planet were there more Joyce Roachs sprinkled over it. It absolutely would be a happier orb, and a smarter one. Not smarty-smart. . . . Just smiley smart. Joyce is a storyteller nonpareil, a writer of knowing books about everything from cooking to horny toads, a speaker of great intelligence and humor, and a ready friend who is always ready to share that friendship even with strangers. Her topics, no matter whether they are horned toads, cowgirls, cattlemen, are infused with humaneness, treated with gentle wisdom, and, always, good humor." Robert Compton, Book editor, Dallas Morning News, retired
---
Teacher
"No classroom can limit her. She enters the room bringing with her a vision of space and place, and first to go are the walls. Next comes the milieu; desks and chairs give way to landscape, flora, and fauna. Finally comes the heart of the matter – the people. No longer cardboard figures on a printed page, men and women move through the scene, going about their daily affairs and carrying out all the deeds that make the human animal so fascinating. And all this derives from two things: the text at hand and the abilities of Joyce Gibson Roach.
Joyce's genius lies in her mastery of the literature of the American West and Southwest. She has done her time in the galleys, teaching composition and general literature, but she comes into her own with the literature of our region. The author of a landmark work on cowgirls, she brings the same loving attention to whatever literature is at hand. When she took over TCU's classic course in "Life and Literature of the Southwest," though, she unveiled insights in ways no one could have imagined. Literature, after all, is distilled history. In Joyce's hands, the literature of the West reveals all its breadth. She opens readers' eyes to the richness that lies behind even the most rudimentary of horse operas, and makes of the recognized classics a body of writing that illuminates some of the fundamental and essential components of American culture. In her hands, works cease to be dry; they become living, breathing, and, yes, bleeding extensions of the folk about whom they are written. The vigor she gives them awakens students to how, and when, and why our region grew as it has. And all this she does with a sensitive insight and sly wit that are rare in the college classroom.
Joyce Roach has charmed, entertained, and informed generations of students while exploring the West at their side; she has led European scholars to a new understanding of the Texas scene; she has given new dimension to the notion of "Southwestern." She is a national treasure in a regional setting, who has done much for TCU in particular and American letters in general. I am proud to call her colleague and friend." – FRED ERISMAN holds a Ph.D. in American Studies from the University of Minnesota and taught for thirty-five years at Texas Christian University. He held the Charles A. Lindbergh Chair of Aerospace History at the National Air and Space Museum, Smithsonian Institution, during the 2002-2003 year. A specialist in American popular literature and culture, he has published numerous studies of science fiction, technological fiction, detective and suspense fiction, and the western. Erisman is the author of "Boys' Books, Boys' Dreams, and the Mystique of Flight".